Via The Sentinel – October 16, 2020
It started with a Trump yard sign and ended with Sutherland, a former National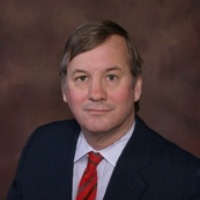 Committeeman for the Kansas Republican Party, in the hospital, the victim of an alleged assault with a motor vehicle. Sutherland watched night and after night as signs in support of President Trump's reelection and for Amanda Adkins for Congress disappeared from his front yard. He replaced the signs each day. On the sixth night, Sutherland watched and waited and when someone arrived attempting to abscond with his signs again, he was there.
Sutherland says the man hit him and fled before turning his vehicle around and driving toward him as he was standing in front of his home.
Mr. Cashill – "Kansans, if you are wondering why you see so few Trump, Marshall, and Adkins signs, this is what my friend Dwight Sutherland looked like after confronting the man who had repeatedly destroyed his yard signs. It would be nice if Biden, Bollier, and Davids denounced the thuggery. After all, "Kindness is everything."
Jack Cashill says it would be nice to see Kansas Congresswoman Sharice Davids denounce the "thuggery"…… but it is more likely she thinks the man who roughed up Dwight Sutherland is a "hero"…….
The world of jihad and marxism unite in the two pictures above as Congresswoman Sharice Davids dons the hijab. Previous post here.